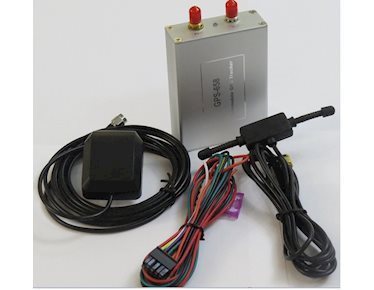 GPS is technology for trace everything like vehicles or children or make map and ….. however we want to tell you in this article about GPS tracking for vehicle and say how to can create security for your vehicle .
One application of GPS is for tracking vehicles, where GPS devices are attached to your vehicles with a distinctive identification like a chassis number.
This way, the vehicle does not need a separate car navigation system. Further, the GPS technology makes it possible to relay this information through a cell phone. It's application of GPS tracking that you can use is for locating vehicles. When your vehicle has GPS device The police can find a stolen vehicle.
GPS tracking devices can also be used to put alerts to the driver.
The GPS tracking devices are embedded with number of features methods that helps it in solving the purpose A vehicle tracking system has certain components extremely important for it to work efficiently and provide accurate results.
The device is utility for tracking vehicles at a given point in time. It is particularly useful for people with costly cars. One can prevent theft and even retrieve the stolen vehicle with this device. Internet with the help of maps and software can give us some detailed whereabouts of the vehicle. The GPS data sent by the system is stored in a secured database of Vehicle Tracking application.
A GPS vehicle tracking system includes of following parts:
•
The GPS device attached to a vehicle or a fleet of vehicles Unit
•
Storage database and software
GPS/GSM Tracking Device
A GSM and GPS Tracking solution to locate and track the
whereabouts of your vehicle in real time by the Internet on a computer or Smartphone.
The tracking device is easy to install with only 2 - 4 wires to connect. Insert a GSM Sim card and hide the device away on a metal surface or carpet using the included hook and loop adhesive. It works by sending the vehicle's GPS coordinates by the GSM network to the free online tracking service, which shows the location on Google Maps. It can also SMS longitude and
latitude coordinates to up to 2 mobile phones, as well as alerts when vehicle exits a pre-determined area or exceeds pre-set speed.
Other features consist an engine kill function to remotely disable the petrol pump, and movement sensor to extend battery life. An SOS/Panic button is also supplied which can send an SMS to the pre-programmed mobile phones. Thebuilt-in rechargeable Li-ion battery will keep the device functioning for up to 4 days when power is disconnected,which could help you locate the vehicle should it have been stolen and abandoned.
There isn't installation or on-going tracking charges. You
only pay for the GSM sim card and service.
Please Note: This tracker is compatible with 3G SIM cards.
Features:
•
Real time upload current location to website
•
Turn off car engine by Internet platform or SMS for
Anti-theft
•
Listening sound around tracker with silence by SMS or
platform.
•
No platform Service charge (Our free tracking platform)
•
SIMCOM GSM module (Quad band)
•
Upload interval is 30 seconds according the setting of
tracker
•
Built in shock sensor to control GPS on off to extend
battery life
•
Shock sensor can be used as car shock & movement alarm
•
Website shows history tracking
•
Platform uses free Google Maps
•
Send alert when vehicle exits a restricted area
•
Send alert when vehicle exceeds the restricted speed
•
Power supply disconnect alarm
If you want to buy best GPS tracing for your vehicle we suggest visit payamgps.com and buy this device.